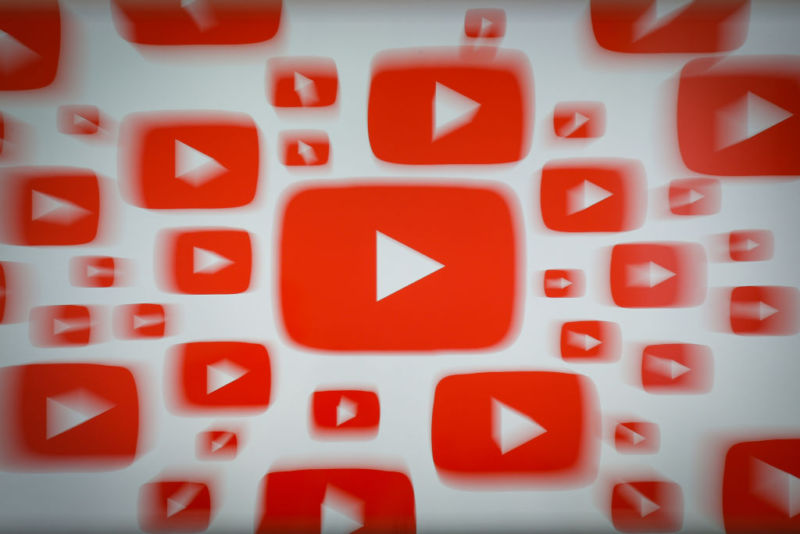 Enlarge (credit: NurPhoto/Getty Images)
A new group of companies suspended some of their YouTube advertising after finding out that ads were appearing over conspiracy theory videos peddled by radio show host Alex Jones on various InfoWars-related YouTube channels. According to a CNN report, companies including Nike, Expedia, Paramount Network, Wix, ClassPass, the Mormon Church, and the NRA have suspended ads on InfoWars channels after being made aware by CNN that their ads were running over conspiracy theory videos. Many of the companies involved claim that they had no idea their ads were running over InfoWars content, and many say they used YouTube's advertiser tools in the hope of keeping their ads off such content.
YouTube launched its relatively new advertiser tools nearly a year ago after the first big ad-pocalypse took the online video website by storm. In a situation much like this, companies began pulling advertisements from YouTube after finding out they were appearing over extremist videos. YouTube's tools are designed to give advertisers more control over the types of content over which they want their ads to run, filtering out potentially inappropriate content and content that doesn't align with a company's values.
CNN's report claims that Nike and other companies opted in to a "sensitive subject exclusion" filter, which presumably disallows ads over content that falls into these categories: "Tragedy and Conflict;" "Sensitive Social Issues;" "Sexually Suggestive Content;" "Sensational & Shocking;" and "Profanity & Rough Language."
Read 7 remaining paragraphs | Comments