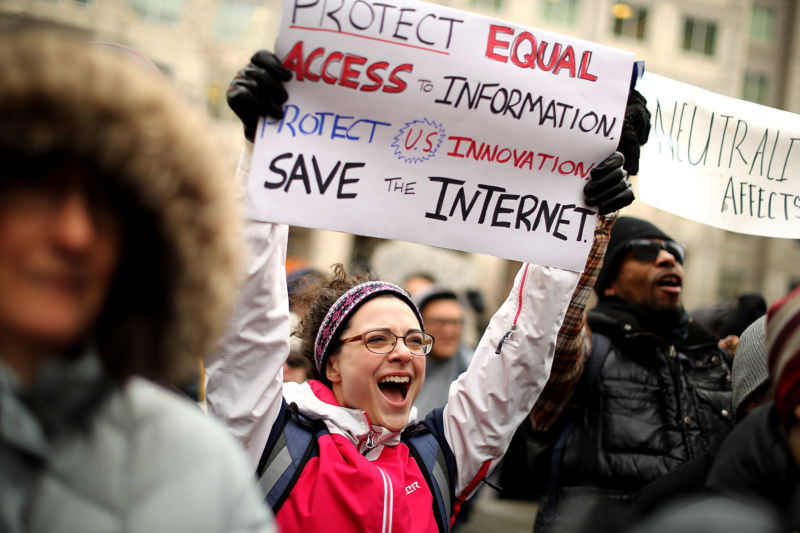 Enlarge / Demonstrators rally outside the Federal Communication Commission building in Washington, DC, to protest the end of net neutrality rules on December 14, 2017. (credit: Getty Images | Chip Somodevilla)
Twelve lawsuits filed against the Federal Communications Commission over its net neutrality repeal have been consolidated into one suit that will be heard at a federal appeals court in California.
The 12 lawsuits were filed by more than three dozen entities, including state attorneys general, consumer advocacy groups, and tech companies.
Here's a list of who filed the 12 lawsuits against the FCC:
Read 6 remaining paragraphs | Comments