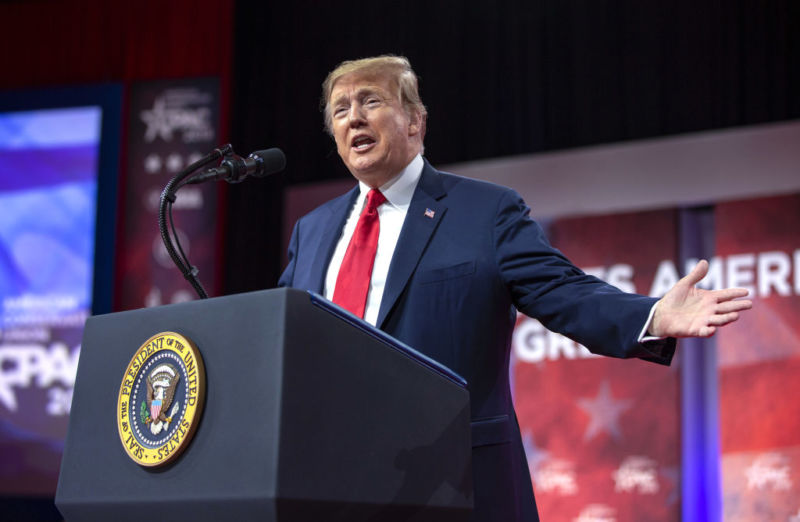 Enlarge / US President Donald Trump speaks during the Conservative Political Action Conference (CPAC) in National Harbor, Maryland, on Saturday, March 2, 2019. (credit: Getty Images | Bloomberg)
President Donald Trump tried to pressure the Department of Justice into blocking AT&T's acquisition of Time Warner Inc., according to a new report by The New Yorker. However, White House staff apparently ignored the president's orders to pressure the DOJ, and it's not clear whether Trump ever made any demands to the DOJ directly.
The New Yorker report—titled "The Making of the Fox News White House"—details Trump's close relationship with Fox and his disdain for Fox competitors that provide less-glowing news coverage of his presidency.
Trump has long made his hatred of CNN well-known, and during his campaign he promised to block AT&T's proposed takeover of CNN owner Time Warner. The Trump administration's DOJ in November 2017 filed a lawsuit to block AT&T's proposed acquisition of Time Warner. But whether Trump had intervened wasn't clear—AT&T ultimately succeeded in court and completed the merger, despite failing in an attempt to prove that Trump meddled in the merger review.
Read 11 remaining paragraphs | Comments