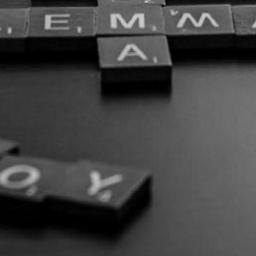 Oliver Roeder gives competitive Scrabble a serious analysis in a recent pair of articles
previewing
and
covering
the
2014 National Scrabble Championship
, with a focus on the man who is considered the world's best:
Nigel Richards
.
In a game in 1998, then-newcomer Richards had a rack of CDHLRN? ("?" denotes a blank tile). There was an E available on the board; Richards could have played CHILDREN for a bingo and a 50-point bonus. Instead, Richards played through two disconnected Os and an E. The word? The 10-letter CHLORODYNE.

If you're wondering what the word means - well, it means Richards is the greatest Scrabble player to ever live.