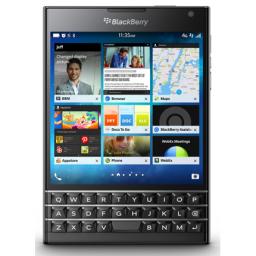 Blackberry has released a phone that either pushes the boundary of phone design in useful ways, or proposes a new and unusable form factor, according to your personal pre-inclination.
The Register reviews it and calls it crazy, but full of great ideas
. It's square, for one, a radical departure from the candy-bar form factor so prevalent in modern smartphones. It's also sporting improvements to its QNX-based new OS, a great screen, and reportedly a 30 hour battery life. It runs Android apps natively, with no apparent lag or problem. Lastly, the keyboard doubles as a trackpad - something you'll either love or hate.
The Guardian takes a look at it here, and offers some other insights. There are some lovely pictures at
The Verge
, who conclude, by they way that they don't like it.
[Ed. note: Me, I want one.]