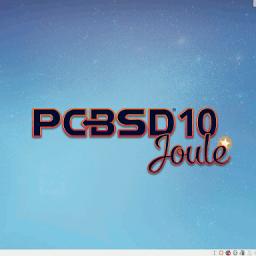 These
two
XKCD comics about installing FreeBSD are increasingly out of date (but just as funny). But getting FreeBSD on your system has gotten easier than ever, and
PC-BSD is a big part of that
. Started as a hobby by FreeBSD enthusiast
Kris Moore
1
in 2005, PC-BSD's goal was just to make a pleasant, well-constructed desktop with a good installer on top of a FreeBSD system. They succeeded so wildly that not only did FreeBSD system provider
iXsystems
decide to buy them, but rival project Desktop-BSD essentially gave up the ghost (they're back now, and thinking about striking off in a new direction.
What's PC-BSD? It's not a "distro" in the Linux sense. It's FreeBSD with a better installer, configured to build you a desktop, not a server (although you can do that too). It's a project that makes it easier to use FreeBSD's systems and architecture to create a great desktop experience. Put in the installer disk, pour yourself a coffee, and twenty minutes later you are at a KDE4 desktop and online. But PC-BSD pioneered another technology that makes it easy to use: the
PBI installer packages
. PBIs ("push button installer") are essentially the equivalent of Mac OSX Applications, which install into a top-level "Applications" directory and include within all the relevant libraries. That makes them bigger than your typical Unix package installs, but you can also delete, upgrade, or install them without touching any other part of your system, which is useful. Because iXsystems also bought the
FreeNAS project
, FreeNAS installs now benefit from the technology too: with a single click, FreeNAS will create a FreeBSD jail and install a PBI into it, giving you compartmentalised functionality on your NAS (the Plex media server is one of them, for example).
Why would a Linux user bother with something like PC-BSD? The old adage, "Linux is for those who hate Microsoft; BSD is for those who love Unix" is probably appropriate. But because PC-BSD
is
FreeBSD, you get all of the benefits of FreeBSD too: fantastic documentation, and system components that were all designed, managed, packaged, and tested together. You also get FreeBSD's quirks and hardware compatibility challenges too (the installer never noticed my USB wifi, for example) but if you can get past the hardware issues, you are sitting at a tight, well-designed system that is pretty easy to tinker with and pretty hard to mess up. obviously, if you manage a FreeBSD server, this makes it easy to test things off your production system, too.
More about PC-BSD
at their webpage, and at
distrowatch.org
. I also wrote about my first impressions with PC-BSD in 2006
here
.
1
Kris Moore is the guy behind the
BSDNow podcast
, too.