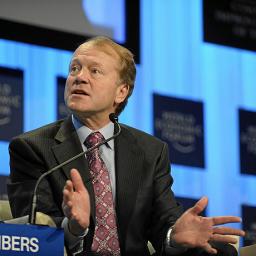 Peter Cohan
has five reasons you should dump your Cisco stock, if your portfolio includes any
. His first reason is that Cisco appears to have lost its ability to keep up with a marketplace of quickly changing technology. In the last three years, Cisco has announced 21,000 firings — 11,000 in 2011; 4,000 a year ago, and now,
a restructuring that will mean 6,000 more job cuts
. It was announced on August 13. 6000 jobs are equivalent to 7% of its 74,000 person workforce.
From Reuters:
"The market doesn't wait for anyone. We are going to lead it, period," Chief Executive Officer John Chambers told analysts on a conference call. "The ability to do that requires some tough decisions. We will manage our costs aggressively and drive efficiencies."

Chambers partly blamed the cuts on the uncertainty in global demand. In emerging markets, where the company faces sluggish sales and increased competition, Cisco saw continued challenges. China product orders fell 23 percent, and Brazil had 13 percent declines.