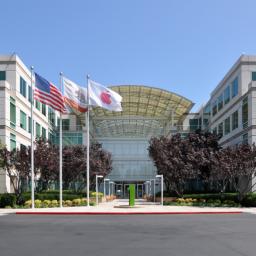 Apple has announced its plans to re-purpose a 1.3 million sq ft facility in Mesa, Arizona, into
a $2 billion data center
which will also play host to all the company's data operations across the globe. It will employ 150 full-time personnel, and will also result in between 300 and 500 construction and trade jobs. The facility was previously leased to GT Advanced Technologies, an Apple supplier producing sapphire glass which declared bankruptcy last year when Apple declined to use the sapphire in their products due to failing in drop tests.
The repurposing of the Mesa, Arizona facility seems like a move inspired by negative circumstances that turns into opportunity for most of those involved – Apple gets something to do with property it already purchased, as well as a new HQ for its growing data business, while Arizona gets a renewed commitment to employment and the local Mesa economy. Apple's investment includes a pledge to power the new facility completely using energy derived from renewable sources, and Arizona has some of the best solar potential in the world.
Coincidentally,
Corning unveiled "Project Phire"
at an investor meet in New York yesterday. A new glass it claims is 'almost' as scratch-proof as Sapphire, while just as resistant to shattering as Gorilla Glass 4 in drop tests. Corning didn't give a timeline on when Project Phire will be available to manufacturers.