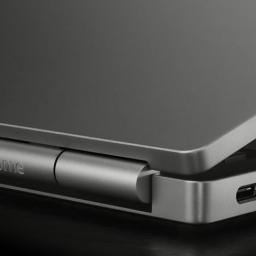 Google's premium Chromebook Pixel, launched over 2 years ago, has finally been
updated with new hardware internals
. Although the new model looks nearly identical to the old model, with both models sharing the same physical size and weight, the insides have received a much needed refresh with a
much faster processor and more memory
. The port configuration is also updated to include 2 of the new USB Type-C connectors instead of the Mini Display Port and the power connector. An "LS" model (for "Ludicrous Speed") will also be available with even more RAM, SSD, and CPU performance.
For those wanting to run more than just a browser on your shiny new i7 with 16 GiB memory, remember you can still install a traditional Linux distro by activating the
Developer Mode
toggle. Or you can keep Chrome OS as the base and run Linux from a chroot with
Crouton
.