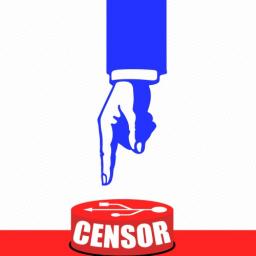 A Ukrainian nonprofit organization, started in 2012 as a watchdog for human rights and democratic development in Ukraine, had its website temporarily taken offline by a subsidiary of the U.S.-based registrar company GoDaddy.com at the behest of the Russian government.
The Maidan Monitoring Information Center announced today that one of its domain names—
maidanua.org
—had been
blocked indefinitely by Wild West Domains, LLC, the GoDaddy subsidiary
, following a formal request by Roskomnadzor, Russia's telecom regulator and censor. "They refuse to reply to our requests," says Nataliya Zubar, board chair. However, following numerous requests by The Daily Beast to GoDaddy for comment, the URL appears to have been reactivated.
"We registered it with a U.S.-based registrar as an alias because we were afraid of censorship attempts from Ukrainian authorities at the time. The threat of censorship in Ukraine has dissipated after the political breakthrough of March 2014, but now, ironically, we are being censored by a U.S.-based company."