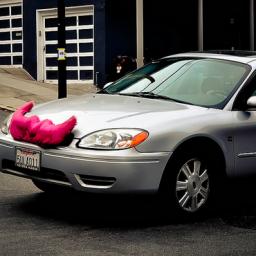 Under the Telephone Consumer Protection Act, any company wanting to make robocalls to consumers must obtain "prior express written consent." Additionally, the consumer must not be required to agree to accept these calls "as a condition of purchasing any property, goods, or services." But the FCC says
First National Bank and Lyft violated these rules
by telling people that if they wanted to be customers of these businesses, they had to accept robocalls or spam texts.
While the First National citation appears pretty cut-and-dry, the Lyft citation is a little more complicated. The ridesharing service's Terms of Service automatically opt-in a customer to robocalls and texts. The company claims in the terms that it offers an "unsubscribe" option but no details could be found on the Lyft site for avoiding robocalls. And stopping marketing texts from Lyft was only possible by stopping
all
texts from Lyft, including security confirmation texts needed to log in to one's Lyft account. "In other words, exercising the option to decline marketing messages made it impossible to use Lyft's services," reads the citation, which deems Lyft's opt-out representation as "illusory in nature."
The FCC has given both companies 30 days to reply to the citations and called on them to cease the allegedly unlawful practices. Failure to comply could result in fines of up to $16,000 for each future violation or for each day of a continued violation.