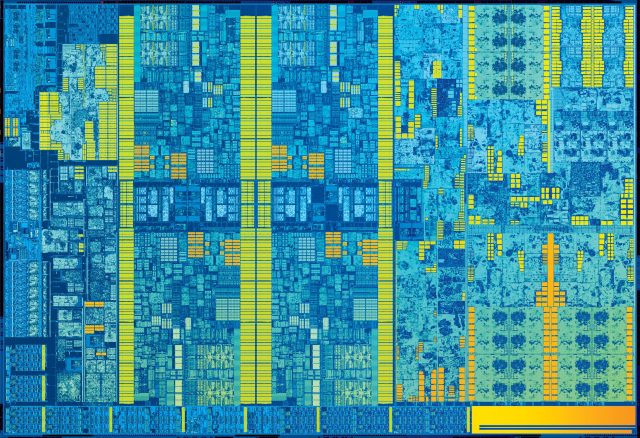 Intel Skylake die shot. (credit: Intel)
If you own a system with an Intel 6th generation Core processor—more memorably known as Skylake—and run Windows 7 or Windows 8.1, you'll have to think about upgrading to Windows 10 within the next 18 months. Microsoft announced today that after July 17, 2017, only the "most critical" security fixes will be released for those platforms and those fixes will only be made available if they don't "risk the reliability or compatibility" of Windows 7 and 8.1 on other (non-Skylake) systems.
The full range of compatibility and security fixes will be published for non-Skylake machines for Windows 7 until January 14 2020, and for Windows 8.1 until January 10 2023.
Next generation processors, including Intel's "Kaby Lake", Qualcomm's 8996 (branded as Snapdragon 820), and AMD's "Bristol Ridge" APUs (which will use the company's Excavator architecture, not its brand new Zen arch) will only be supported on Windows 10. Going forward, the company says that using the latest generation processors will always require the latest generation operating system.
Read 12 remaining paragraphs | Comments