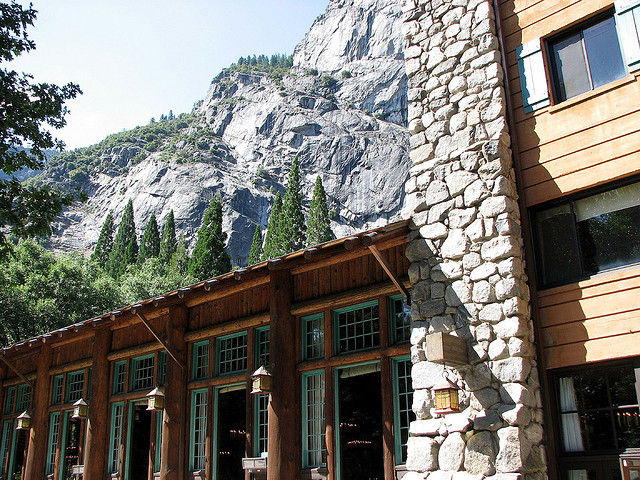 (credit: Flickr user: rmanoske)
The National Park Service announced a bunch of name changes at Yosemite National Park this week. Landmarks such as the Ahwahnee suddenly became The Majestic Yosemite Hotel, and the Curry Village transformed into Half Dome Village. But after some newly-named locations held their previous identities for centuries, this wasn't merely some 21st century re-branding effort.
Instead, DNC Parks & Resorts at Yosemite, Inc. (DNCY), a subsidiary of the Delaware North Companies, brought to light potential trademark issues with the park after a different concessioner was selected for the park's next contract back in 2014. According to NPS, DNCY "or its predecessor" previously trademarked or service-marked several properties in the park without NPS agreement. And after the concessioner switch, DNCY claimed ownership on the trademarks and IP valued at more than $50 million according to the company. Rather than fight on, the park service and Yosemite opted for new monikers this week "to eliminate potential trademark infringement issues with the current concessioner."
"While it is unfortunate that we must take this action, changing the names of these facilities will help us provide seamless service to the American public during the transition to the new concessioner," Yosemite National Park Superintendent Don Neubacher said in a press release. "Yosemite National Park belongs to the American people. This action will not affect the historic status of the facilities, as they are still important cultural icons to the National Park Service and the public. Our stewardship of these properties is unwavering."
Read 3 remaining paragraphs | Comments