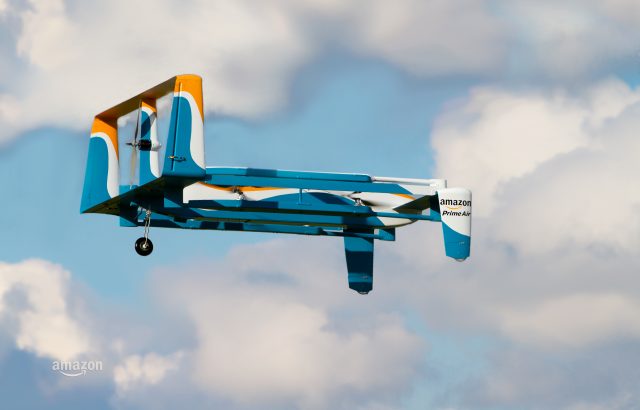 (credit: Amazon)
In an interview with Yahoo News, Amazon has revealed a little more about its forthcoming drone-based delivery system. Paul Misener, Amazon's vice president for global public policy, said that the company has very specific targets for "Prime Air."
"So Prime Air is a future delivery service that will get packages to customers within 30 minutes of them ordering it online at Amazon.com," he told Yahoo News. "The goals we've set for ourselves are: The range has to be over 10 miles. These things will weigh about 55 pounds each, but they'll be able to deliver parcels that weigh up to five pounds. It turns out that the vast majority of the things we sell at Amazon weigh less than five pounds."
And how will Amazon deal with drone haters with shotguns? Misener isn't worried. "I suppose they could shoot at trucks, too," he said. "We want to make the deliveries. And we believe that these Prime Air drones will be as normal as seeing a delivery truck driving down the street someday. So the novelty will wear off."
Read 3 remaining paragraphs | Comments