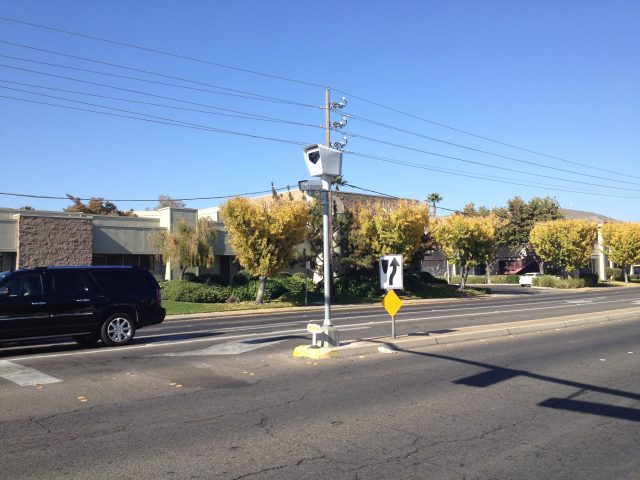 A Redflex camera as seen in Modesto, California. (credit: Cyrus Farivar)
On Tuesday, a federal jury in Chicago found a former city transportation official guilty on all 20 counts of mail and wire fraud, bribery, extortion, conspiracy, and tax evasion charges.
John Bills, who was the managing deputy commissioner at the Department of Transportation, helped steer a lucrative city contract to Redflex, the embattled Australian red-light camera vendor. He faces decades in prison but won't be sentenced until May 2016.
After Bills urged his colleagues to approve the deal, the city hired Redflex to provide automated enforcement cameras, known formally as its Digital Automated Red Light Enforcement Program (DARLEP), from October 2003 until February 2013. That contract abruptly ended after Bills was shown to have accepted a hotel room that Redflex paid for—but city officials believe that the corruption ran far deeper. In October 2013, Chicago selected Xerox ACS to replace Redflex as its new red-light camera operator. Since then, Redflex has suffered financially, dubbing North America a "low/no-growth market."
Read 8 remaining paragraphs | Comments