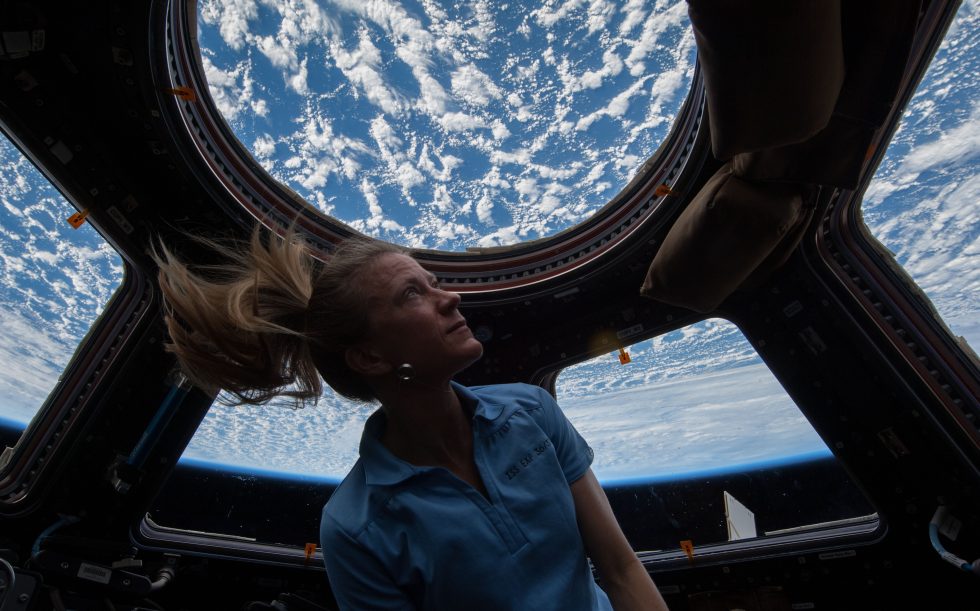 Astronaut Karen Nyberg gazes out of the International Space Station's cupola. A company, NanoRacks, wants to add a commercial airlock to the same module. (credit: NASA)
When NASA engineers designed the International Space Station during the 1990s, they didn't envision the orbital outpost becoming a hub of commercial activity; nevertheless, that has become one of the most important contributions of ISS to US spaceflight. And as it nurtures American enterprise in low-Earth orbit, the station is increasingly running into a bottleneck: getting scientific research and other payloads outside.
Now a Texas company, NanoRacks, has proposed a solution. It is offering to build an airlock that will be attached to the space station and provide the capability to deploy cubesats and larger satellites. The $12 million-15 million airlock would also allow NASA to bring in costly large pumps and storage tanks for repairs rather than disposing of them.
"We developed a commercial pathway to the station, and now we want to extend that pathway outside the station," Jeff Manber, the company's managing director, told Ars in an interview. "This is a sign that we believe in the future of the station."
Read 11 remaining paragraphs | Comments