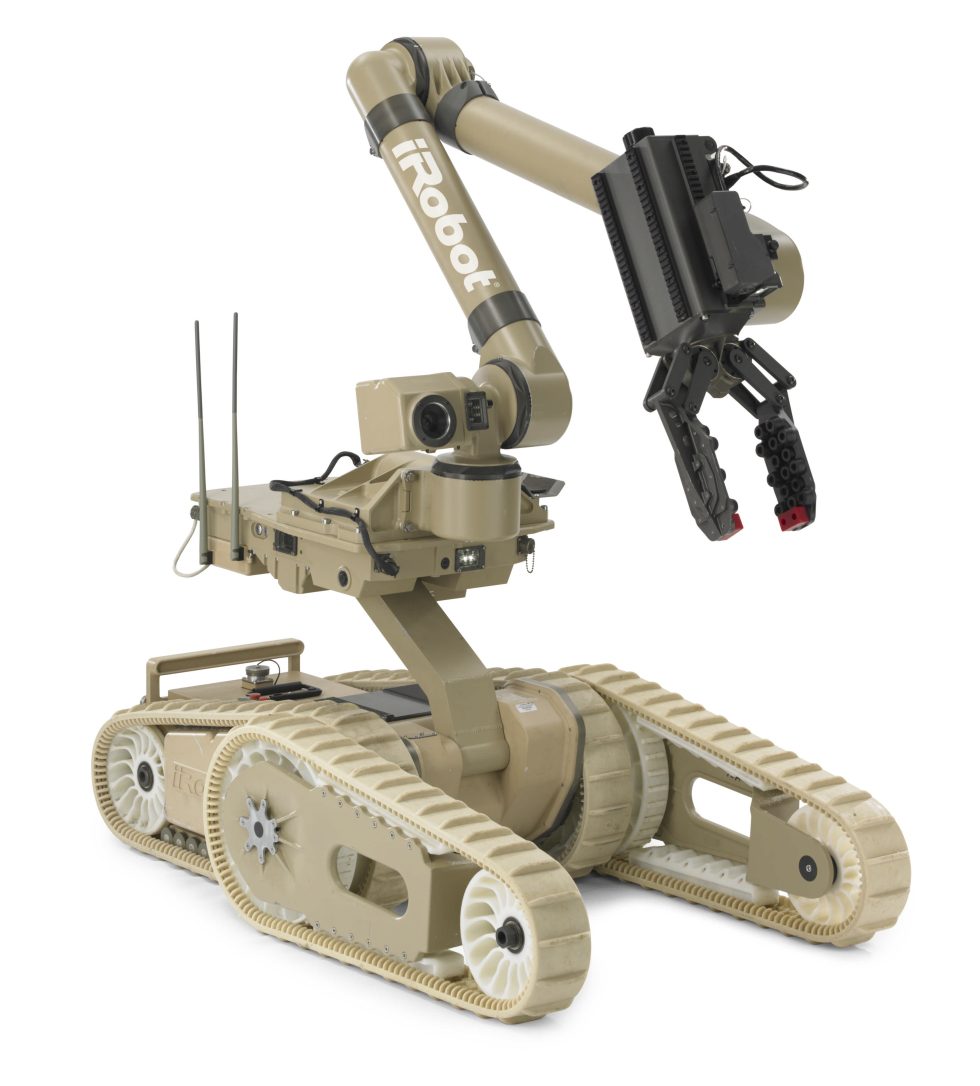 iRobot
The iRobot 710 Kobra. This is the company's biggest military bot. With a gripper arm attachment like this, it can lift 330 pounds.
8 more images in gallery
iRobot is most famous for its Roomba robotic vacuum line, but the company also has a sizable "Defense and Security" division, which makes robots for the US Armed Forces and various police forces. Or at least it used to—iRobot has announced that the military division will be sold off and formed into a separate company.
The press release says that Arlington Capital Partners will buy the division for "up to $45 million [£31 million] in total consideration." The new company will be fully dedicated to military and police robots, and it will be led by the existing Defense and Security management team. There's no name for the new company yet—that will be saved for when the transaction closes in the next 90 days.
iRobot's military robots all followed the same basic formula. They're driven by a pair of continuous tracks with a second set of tracks attached to the front. The front tracks could be actuated, lifting up off the ground and allowing the robot to climb obstacles like stairs and rocks. The body of the robots were platforms that iRobot outfitted with various capabilities, usually robotic arms with cameras or gripper arms. That basic design came in a few different sizes, ranging from something you could throw through a window to a robot that would fit in a backpack or a heavy-duty bot weighing as much as 500 pounds.
Read 3 remaining paragraphs | Comments