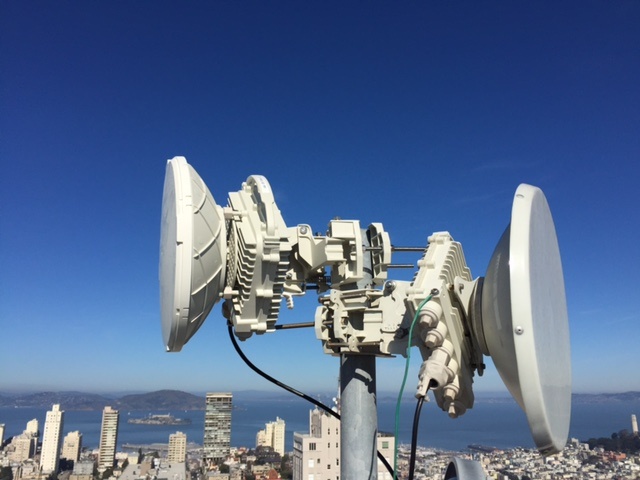 (credit: Webpass)
Google Fiber was planning to install fiber lines in San Jose starting last month, but has delayed the project while it considers a wireless alternative, according to a report today in the San Jose Mercury News.
Google Fiber recently announced plans to purchase Webpass, a company that uses point-to-point wireless technology to offer speeds up to 1Gbps, the same as Google's fiber-to-the-home network. San Jose may not be the only city where Google Fiber re-thinks current plans as a result of its newfound wireless capabilities. The Webpass purchase is expected to be completed this summer.
"Google Fiber is already up and running in seven other major cities, outside California, but a source familiar with the project says the company is putting additional fiber locations on the back burner to reassess the technology and explore a cheaper alternative—wireless service that does not require expensive, capital-intensive and time-consuming installation of fiber cables under the ground," the Mercury News reported. "The source said Google is now focusing more on aerial installation."
Read 8 remaining paragraphs | Comments