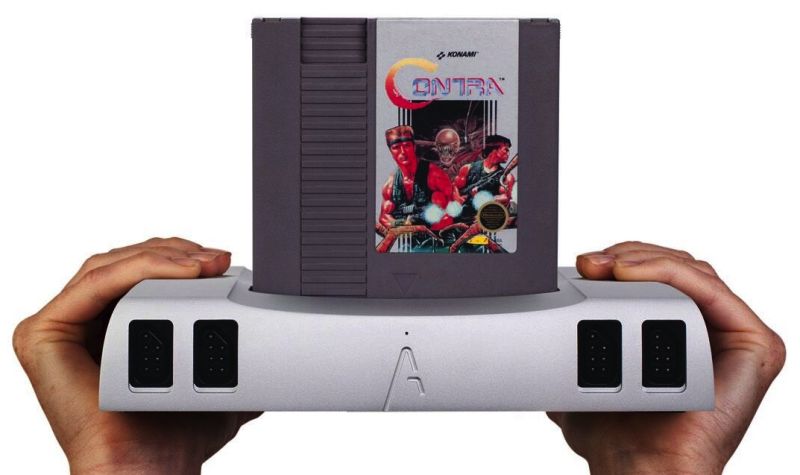 Enlarge / It may look similar to the original Analogue Nt, but on the inside, it's completely different.
Last year, the $500+ Analogue Nt sold itself as a high-end, no-compromise alternative to the hordes of "famiclones" and emulator-based aftermarket systems that can play classic NES cartridges. Among Nt's selling points (for a certain class of accuracy-obsessed NES fan): it uses Nintendo's actual CPU and PPU chips, sourced from original Japanese Famicom systems. These chips ensure complete fidelity and compatibility with all existing NES games.
For the follow-up Analogue Nt Mini, announced this morning, the company has done away with those Famicom insides. The new system will instead use a field-programmable gate array (FPGA) to directly simulate the workings of those NES chips. This decision comes with its own pros on cons.
In the pro column, the Nt Mini will cost less than the $579 asking price for the original Nt (including the HDMI upgrade). The new smaller unit costs just $449, a price that includes a wireless bluetooth NES controller (and receiver) from partner 8bitdo. The Mini will also be able to output in HDMI as well as the older composite, component, and S-Video standards used by most old tube TVs. This should be welcome news to fans of scanlines and the Zapper alike (on the original Nt, upgrading to HDMI meant doing away with other outputs). The Nt Mini also weighs in about 20 percent smaller and 34 percent lighter than its predecessor.
Read 7 remaining paragraphs | Comments