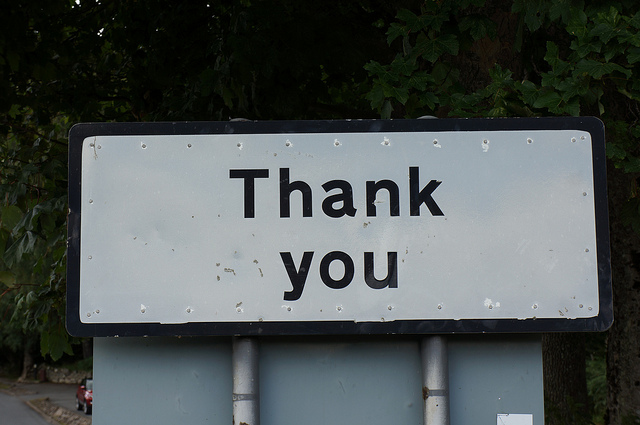 (credit: Iain Farrell)
We've seen some pretty strange intellectual property litigation in our day. We can now check off one of the dumbest IP lawsuits we've seen in a while. That's because Citigroup and AT&T resolved a trademark dispute Monday concerning how they each said thanks to their customers.
Banking behemoth Citigroup had trademarked "THANKYOU" and then sued AT&T over how the technology giant thanked its own loyal customers. Citigroup called it trademark infringement, amounting to "unlawful conduct" in a federal lawsuit lodged against AT&T this summer.
A federal judge ruled she wouldn't block (PDF) AT&T from thanking its customers pending a trial. US District Judge Katherine Forrest of New York also ruled that Citigroup likely wouldn't win at a trial. It's essentially a dispute in which AT&T is being accused of creating consumer confusion because it says "THANKYOU" in a manner similar to how Citigroup says "THANKYOU" to its customers.
Read 3 remaining paragraphs | Comments