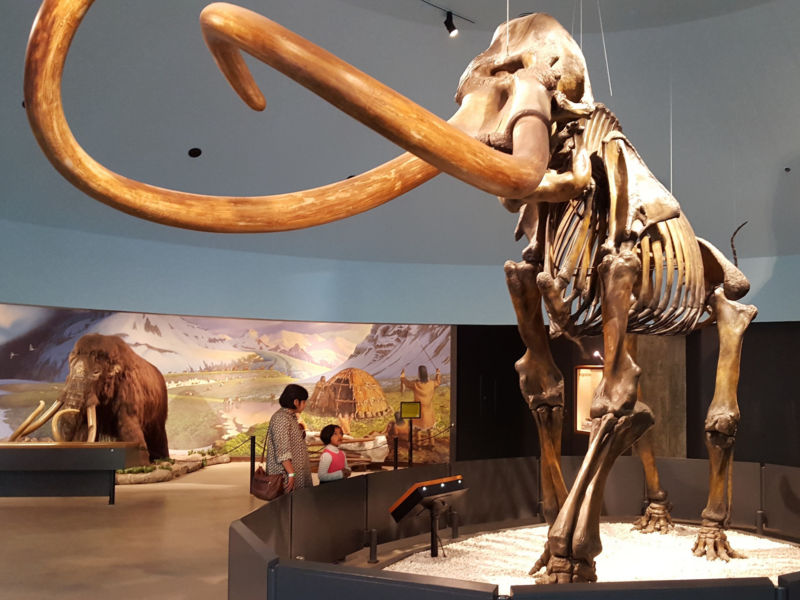 Imagine a mammoth, grazing 20,000 years ago in the steppe-tundra—a vast and frigid grassland where plants grew slowly under a frigid, low-carbon atmosphere. The mammoth tramples saplings, reducing forest cover and allowing grass to flourish. It devours the grass, leaving room for fresh, new plant life to grow. The mammoth and the grass belong to an ecosystem of dazzling complexity, where every tiny factor plays a role in the exact balance of nutrients, the release of carbon, and the life cycle of every species that lived there.
Dan Zhu is a scientist who studies how land, plants, and animals all feed into the climate. She led a team of researchers that built the closest thing we have to a time-machine terrarium that lets us study the ecosystem the mammoth inhabited: a computational simulation of the tundra they occupied. The results, published in Nature Ecology & Evolution this week, help to explain one of the big mysteries about mammoths: how did such an enormous animal survive in an environment where everything struggled to grow?
The tundra in the computer
We can't build our own tundra, and the mammoths are long gone. So how do we study this? Imagine you could shrink that tundra and keep it in a terrarium, studying the complexity and understanding the interplay. Make it a time machine too: pause it, reboot it, and fast-forward it through hundreds of years at a time. This magical terrarium would let you play out hundreds of different scenarios, tweaking conditions slightly to see how they influence the ecosystem that develops.
Read 11 remaining paragraphs | Comments