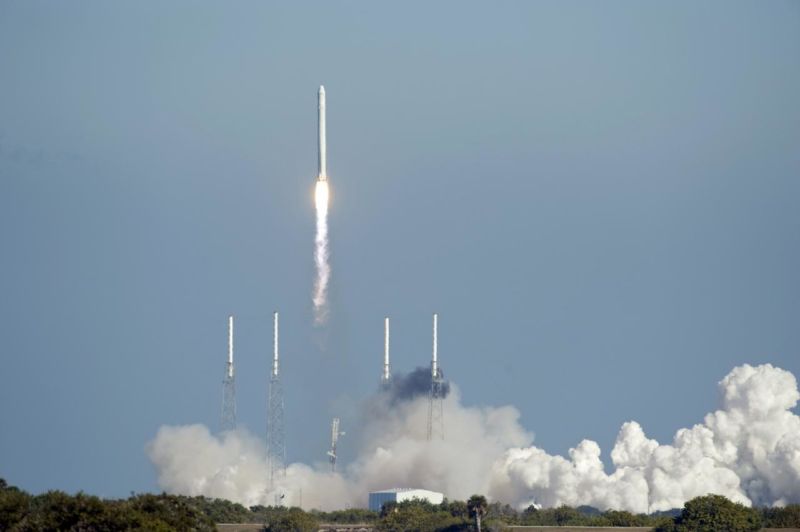 Enlarge / A Falcon 9 v1.0 launches from Launch Complex-40 at Cape Canaveral, Florida, in 2010. (credit: NASA)
SpaceX launched its first Falcon 9 rocket less than a decade ago, in June 2010. Early next week, the California-based rocket company will go for its 50th launch of its workhorse booster.
The launch attempt will come as soon as early next Tuesday, 12:33am ET, from Kennedy Space Center in Florida. SpaceX will attempt to launch the Hispasat 30W-6 communications satellite to geostationary transfer orbit. The mission has a two-hour launch window.
Whether SpaceX will attempt to land the first stage of the Falcon 9 rocket is not clear. The satellite weighs slightly more than six metric tons, which is about half a ton heavier than any Falcon 9 payload bound for geostationary orbit that the company has tried to land before. Therefore the rocket will expend nearly all of its fuel to get into a proper geostationary transfer orbit—making any return to Earth hot and fast.
Read 7 remaining paragraphs | Comments