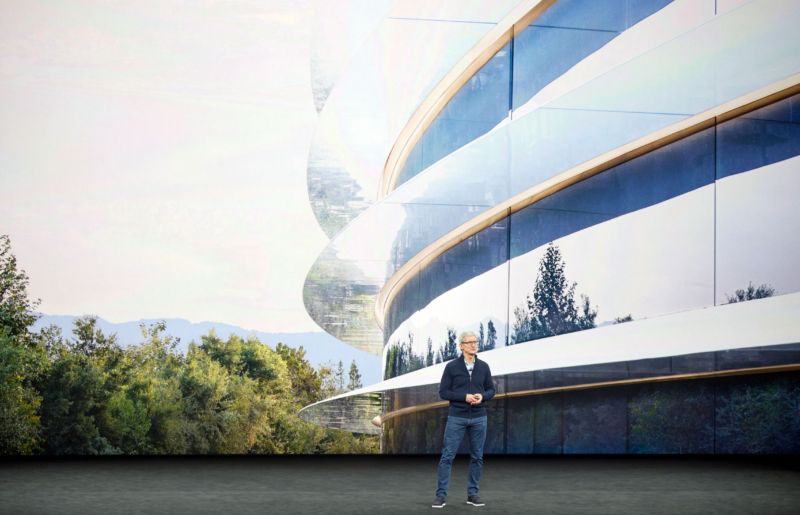 Enlarge / Apple CEO Tim Cook speaks about the new Apple headquarters during a media event in Cupertino, California on September 12, 2017. (credit: JOSH EDELSON/AFP/Getty Images)
Apple Park, the massive donut-shaped Apple headquarters that Apple finished building last year, is an architectural marvel. The building makes extensive use of massive, floor-to-ceiling glass panels, giving the illusion that the building blends seamlessly into the surrounding forest.
But when Apple started letting employees use it in January, they discovered a big problem: they kept running into glass windows and doors. In the first few days, three people suffered injuries serious enough to require calls to 911.
"I walked into a glass door on the first floor of Apple Park when I was trying to go outside," one person said in a January 4 911 call obtained by the San Francisco Chronicle. He said he hit his head but didn't suffer serious bleeding.
Read 6 remaining paragraphs | Comments