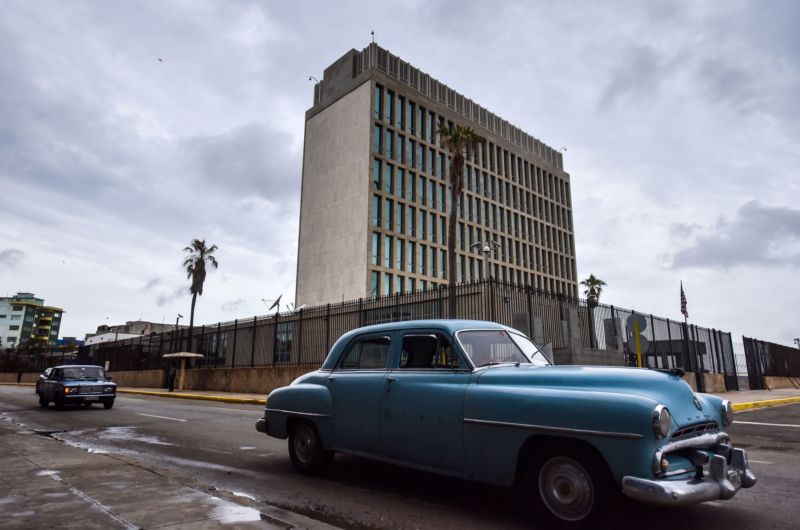 Enlarge / Picture of the US embassy in Havana, taken on September 29, 2017 after the United States announced it is withdrawing more than half its personnel in response to mysterious health attacks targeting its diplomatic staff. (credit: Getty | AFP)
The State Department announced Friday that the US embassy in Havana will now permanently operate with minimum personnel following mysterious "health attacks" that harmed at least 24 Americans, the Associated Press reports.
The attacks occurred from late 2016 to August 2017 and left widespread injuries to brain networks in many of the Americans affected, according to a recent medical case report in JAMA. Those injuries and a wide array of symptoms—from hearing issues, dizziness, to memory problems—developed after diplomats and their families experienced unexplained episodes of directional, irritating sounds, pressure, and vibrations. This initially led some to speculate that a covert "sonic weapon" was involved in the episodes, however scientists and doctors were quick to point out that sounds in the audible range are not known to cause such brain damage.
With ongoing investigations into the attacks, the State Department had pulled nonessential staff from the embassy in October, citing health concerns, and released a travel warning to US citizens. That initial staff drawdown was only temporary, lasting six months, which would have been up this past weekend.
Read 7 remaining paragraphs | Comments