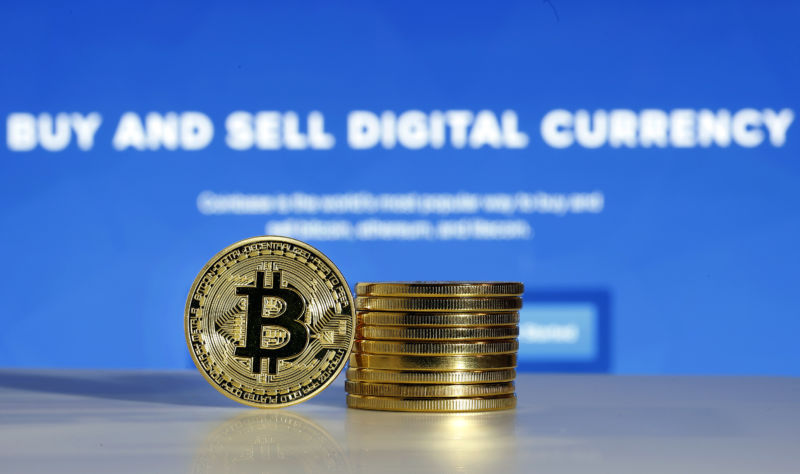 Enlarge / A visual representation of bitcoin is displayed in front of the Coinbase cryptocurrency exchange website on February 12, 2018 in Paris. (credit: Chesnot / Getty Images)
In recent weeks, Coinbase has been hit with three federal lawsuits alleging various types of wrongdoing ranging from security negligence to wrongfully keeping bitcoins and insider trading during last year's Bitcoin Cash fork.
None of the lawsuits are related to the bitcoin exchange's recent agreement to comply with a court order to hand over thousands of users' personal data to the Internal Revenue Service as part of an investigation into tax fraud.
The first case, which was filed in February, involves a New York City man who called what he believed was a Coinbase customer service number to inquire about a pending litecoin transaction. It wasn't Coinbase's number. Over the course of the call, the man, Ezra Sultan, gave up his personal information (presumably including the passcode to his account) to the imposter on the other end.
Read 9 remaining paragraphs | Comments