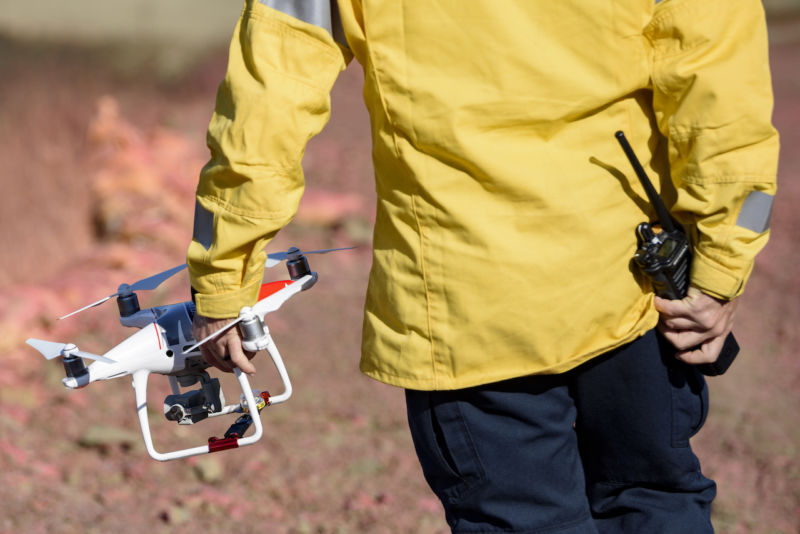 Enlarge / During the recent California wild fires, there were several reports of drones interfering with firefighting attempts. (credit: Photo by Ronen Tivony/NurPhoto via Getty Images)
Switzerland is on the cusp of becoming the first country to formally integrate drones into the air traffic management system that controls its airspace.
The limited integration is the first to be launched under a broader European initiative called U-space, which seeks to create a digital infrastructure that would allow millions of small drones to safely operate beyond line-of-sight in approved airspace. A similar, though more modest, model in the US called Unmanned Aircraft System Traffic Management (UTM) has been developed by NASA. Managing and tracking small drones is key to opening the commercial market for drone services.
Starting in June, Swiss air traffic control operator Skyguide will begin merging its own data and traffic management applications with a software platform developed by Santa Monica, California-based AirMap Inc. The software is called AirMap, which, as the name implies, is a digital airspace-mapping platform.
Read 15 remaining paragraphs | Comments