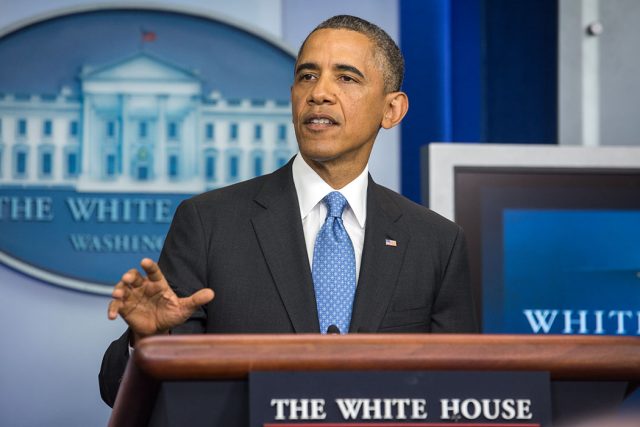 (credit: White House)
Although he has kept a low profile since leaving office, former President Barack Obama may soon have a new high-profile project on his hands. According to a report by The New York Times, both Barack and Michelle Obama are reportedly in "advanced negotiations" with Netflix to produce exclusive content for the streaming service.
While the types of shows or number of episodes are currently unknown, people familiar with the matter claim the Obamas may produce shows about "inspirational stories." Other possible show ideas include one in which the former President moderates discussions about topics including health care, climate change, and voting rights, and one in which Michelle Obama highlights topics such as nutrition, something that she emphasized during her time as First Lady.
It's also reported that Apple and Amazon are also interested in "talking to Mr. Obama about content deals." It's unclear if the Obamas would sign content deals with multiple streaming services, but the prospect seems unlikely. The Netflix deal in question emphasizes that content produced by the Obamas would be exclusive to its streaming service, only available to Netflix's nearly 118 million subscribers around the globe.
Read 2 remaining paragraphs | Comments