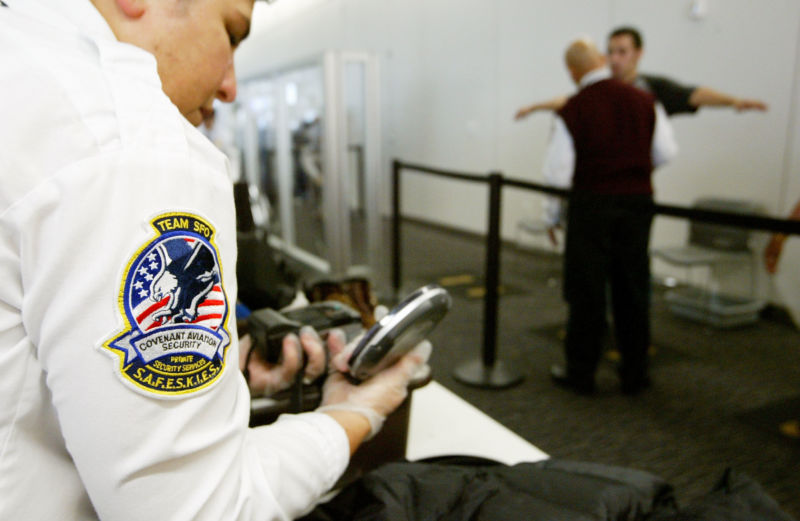 Enlarge / A Transportation Security Administration baggage screener inspects an electronics device as a man is screened in the background at the international terminal of San Francisco International Airport August 5, 2003 in San Francisco, California. (credit: Justin Sullivan/Getty Images)
The American Civil Liberties Union of Northern California has sued the Transportation Security Administration, alleging that the agency has improperly withheld documents and other materials that would shed light on warrantless searches of digital devices at airports prior to purely domestic flights.
This lawsuit, which is meant to compel the TSA to fully respond to a Freedom of Information Act request, is related to another lawsuit (Alasaad v. Duke) brought by the ACLU to better understand such searches that happen when Americans return home from abroad.
"The federal government's policies on searching the phones, laptops, and tablets of domestic air passengers remain shrouded in secrecy," said Vasudha Talla, staff attorney with the ACLU Foundation of Northern California, in a Monday statement.
Read 5 remaining paragraphs | Comments