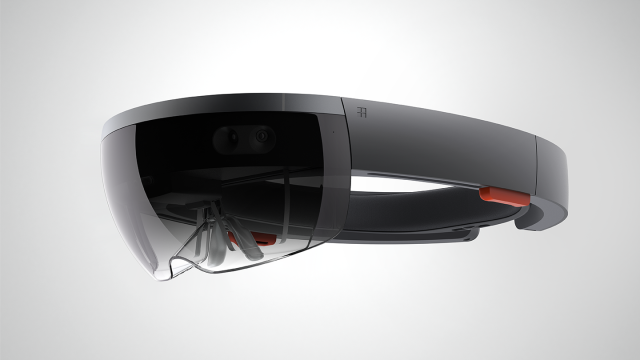 The HoloLens headset. (credit: Microsoft)
Internal documents outlining Microsoft's future hardware plans have leaked, giving a sneak peek at what the next couple of years of the company's hardware are likely to look like, writes Brad Sams of Thurrott.com.
First up, there's a trio of Surface-branded devices with the code names Carmel, Libra, and Andromeda. Libra is the cheap Surface tablet that Bloomberg reported in May. This isn't Microsoft's first foray into the cheap(er) tablet market; while the focus of the last few years has been on the more expensive Surface Pro, it seems that Redmond continues to regard it as an important segment, with the education market a particular target. Should Libra make it to market, it's expected to become available this year.
Carmel is the next iteration of the Surface Pro. Intel is going to refresh its mobile processors later this year, with processors codenamed Whiskey Lake and Amber Lake—the former with a power consumption of about 15W, the latter of about 4.5W. These will continue to use the "8th generation" branding, and either or both could make sense in some kind of Surface product. This processor timeline means it's unlikely we'll see Carmel before Whiskey and Amber Lakes hit the market; however, the documents apparently don't provide any hard dates for when it's due.
Read 5 remaining paragraphs | Comments