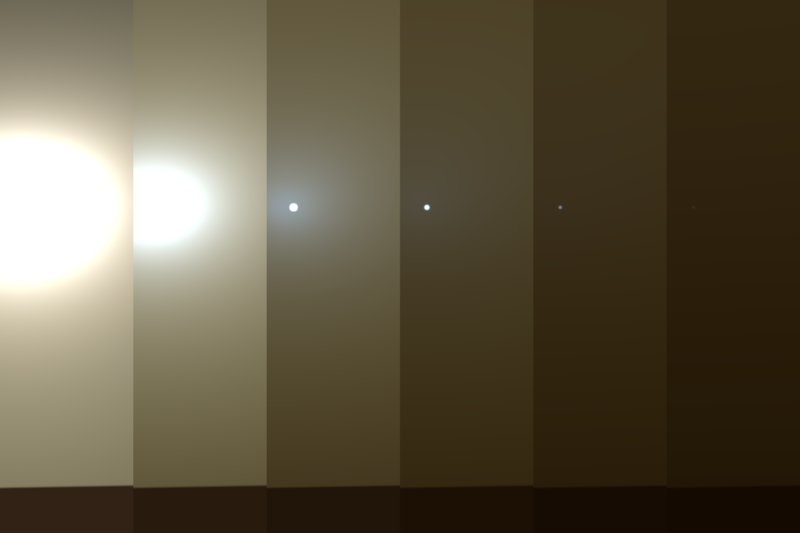 Enlarge / The vanishing Sun, progressively obscured by the dust storm on Mars. (credit: NASA/JPL-Caltech/TAMU)
Over the weekend, NASA declared a spacecraft emergency for its remarkably durable rover Opportunity. The culprit? A dust storm blocked out a record amount of sunlight on the Martian surface, leaving the rover critically short on power. On Wednesday, NASA held a press conference to describe what was going on and explain why its scientists and engineers are optimistic that we'll hear more from the rover once the storm passes. That clearing may be several weeks from now, however, and said engineers will undoubtedly be very nervous until the storm is gone.
The storm causing the problems was first noted at the end of May, when it showed up in images taken by the Mars Reconnaissance Orbiter. By June 4, the storm was blocking out a significant part of the sunlight that powers the rover, causing NASA to reconfigure it for low-powered operations. By the following day, the opacity of the storm (a technical measure of how much light it blocks) had reached record levels, such that Opportunity's instruments could no longer measure it effectively.
At this point, NASA engineers put the rover in a low-power mode and ordered it not to check in until 48 hours had passed. At that check-in, they extended the low-power period to 72 hours. That's where things currently stand, although John Callas of the Jet Propulsion Laboratory said that "we're likely in a low-power fault right now," which implies that the rover will skip its next check-in.
Read 9 remaining paragraphs | Comments