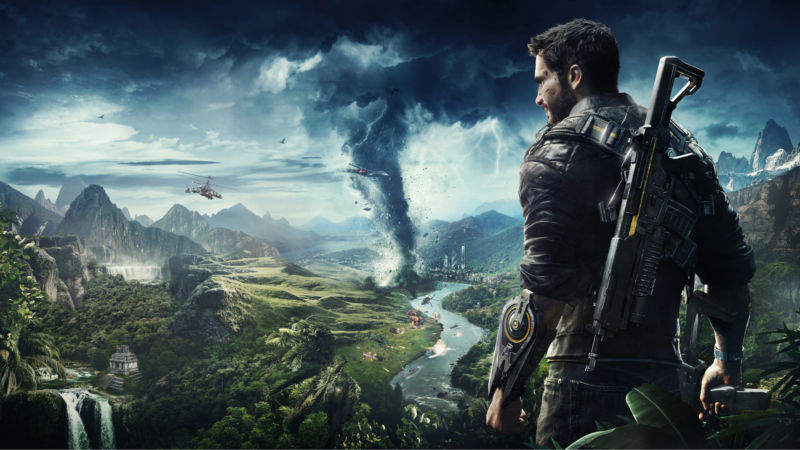 Enlarge (credit: Square-Enix)
LOS ANGELES—Just Cause 4 has the opportunity to take a video game franchise that has never quite hit its stride into the spotlight. 2015's Just Cause 3 was the franchise's best game yet, and though it had some major flaws, the basic ingredients were so fun, players could be forgiven for thinking just one more iteration would lead to "classic" status.
Just Cause 3's flaws were very notable indeed, especially on the PC. Performance and network issues severely hurt the experience on that platform when the game first launched. Low framerates (20 to 30 frames per second in high-intensity moments) were the game's Achilles' heel on the PS4 and Xbox One.
I played it on PS4, and for me at least, the sandbox mayhem and core gameplay loop were just too fun to get hung up on the framerate. Besides, it wasn't a game about precision; it was a game about seeing your hilariously ridiculous hair-brained schemes come to fruition in unexpected ways. It was part Grand Theft Auto, sure, but it was also part Garry's Mod or Kerbal Space Program. I was more bothered by the fact that the game's open world wasn't that deep, and it felt repetitive pretty quickly—probably a sign of a significantly smaller budget than something like GTA V got.
Read 19 remaining paragraphs | Comments