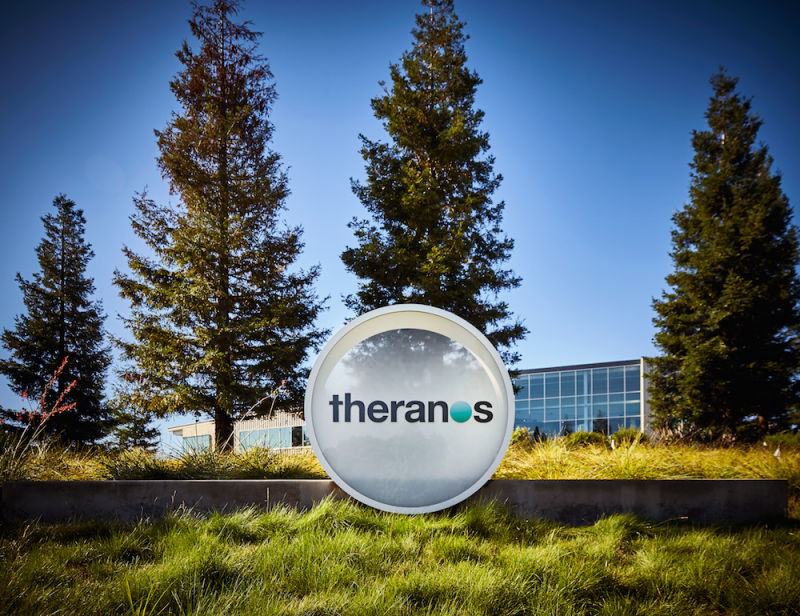 Elizabeth Holmes, like Benjamin Franklin and Edith Clarke, challenged a basic assumption. Why, she wondered, do doctors and researchers need to take so much blood from a person when running tests? She's proven that they don't. Her innovation—which she has patented—requires the patient to surrender a mere drop of blood, and that small sample is then used for numerous experiments. It's no surprise that the company she founded on this technology is thriving.

-USPTO Director Michelle Lee, May 25, 2015
When Patent Office Director Michelle Lee gave that speech, Theranos appeared to be one of the most impressive companies in Silicon Valley. But later that year, the public learned that Holmes hadn't "proven" anything. Whistleblowers told The Wall Street Journal that Theranos wasn't even using its own devices for most of its blood testing. Holmes had apparently spent more than a decade building a company based on unrealistic or outright false claims about its revolutionary technology.
For any disaster as large as Theranos, there's plenty of blame to go around, of course. Both Holmes and former COO Sunny Balwani now face federal fraud charges. Theranos' star-studded board of directors failed to do adequate oversight. Walgreens ignored warning signs before launching its in-store partnership. Some VCs and journalists were too eager to believe Theranos' unproven claims.
But the patent system also played an important, and often overlooked, role in the situation. The USPTO gave out patents much too easily, giving Theranos early credibility it didn't deserve. Theranos then used these patents to attract staff, investors, and business partners. The company would last for 10+ years and burn through half a billion dollars before the truth finally emerged.
Read 23 remaining paragraphs | Comments