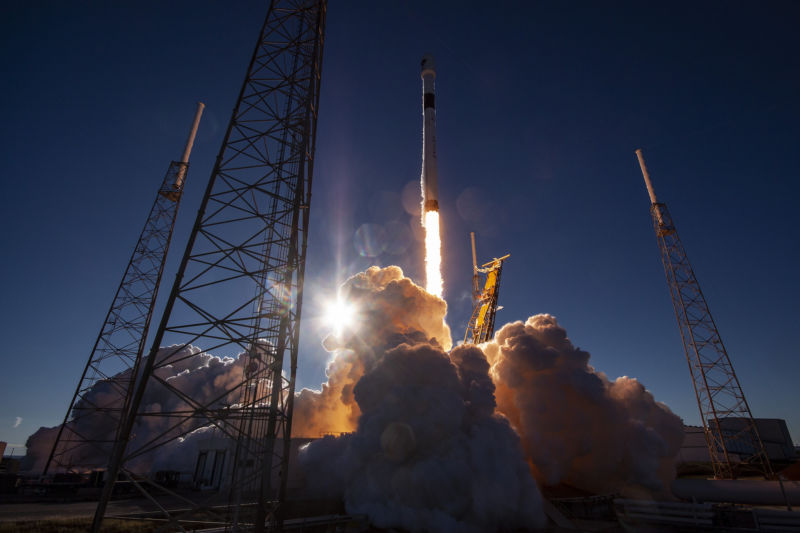 Enlarge / A Falcon 9 rocket launches a GPS III satellite for the Air Force in December, 2018. (credit: SpaceX)
Even before the space shuttle Challenger accident in 1986, the US military wanted access to space independent of the civilian space agency. But that accident spurred the Reagan administration to devise a National Space Launch Strategy that directed the military to develop a "mixed fleet" policy and ensure access to space by way of multiple vehicles.
By 1994, as the military sought to develop a stable of rockets for the 21st century, Air Force Vice Chief of Staff Thomas Moorman urged development of an "evolved expendable launch vehicle," or EELV approach. The goal of the Moorman plan was to "evolve" the aging Atlas and Delta rockets by improving their reliability and lowering their cost. This grew into the Atlas V and Delta IV rockets presently built and flown by United Launch Alliance.
In the last two decades, this EELV abbreviation has become synonymous for military launches. But that appellation makes less sense now, as the Air Force has begun to buy launches from SpaceX and indicates its willingness to consider sending its payloads into space on previously flown rockets.
Read 5 remaining paragraphs | Comments