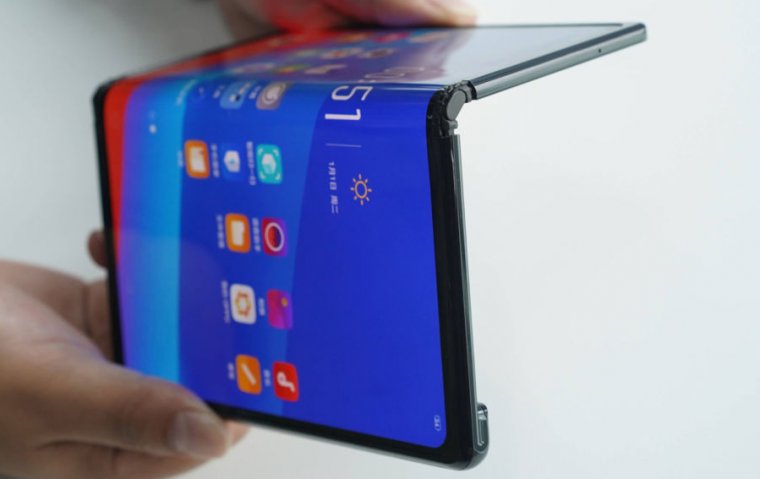 Enlarge / A folding phone by Oppo. (credit: Brian Shen)
According to Wired, glass-maker Corning is "working on ultrathin, bendable glass that's 0.1 millimeters thick and can bend to a 5 millimeter radius" that may be usable for smartphone displays within two years. Corning produces Gorilla Glass used in Apple's iPhones, as well as in phones made by other manufacturers like LG, Asus, OnePlus, Nokia, Samsung, and more.
Developing Gorilla Glass that can bend or fold like the materials used for the Samsung Galaxy Fold display or other foldable phone concepts could address some shortcomings endemic to these early designs.
The folding phones you see in headlines and gadget blog galleries today rely on plastic polymers that may scratch easier or have other undesirable properties. Generally, smartphone-makers that have announced foldable phones have not allowed us to test-drive these phones, which is otherwise normal practice for traditional smartphone product unveilings. That may be primarily because the software is not there yet, but it could also be that the companies anticipate negative reactions to the plastic displays, which have not been standard in flagship phones for a decade.
Read 11 remaining paragraphs | Comments