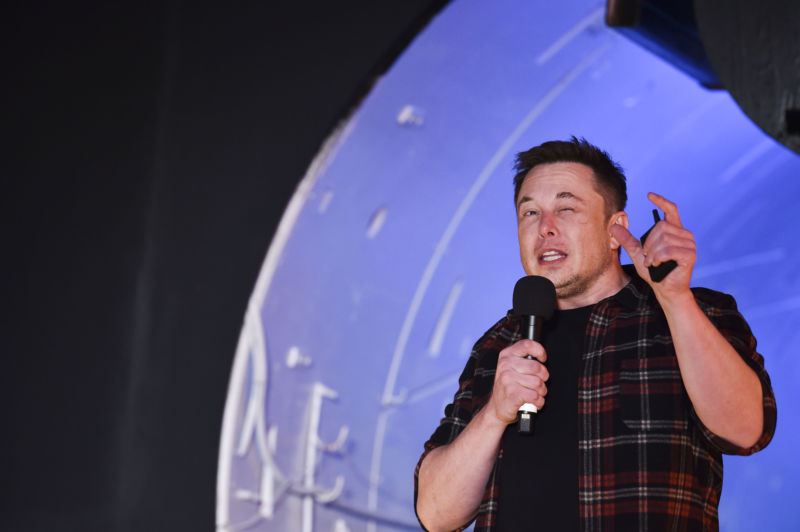 Enlarge / Tesla CEO Elon Musk in December 2018. (credit: Robyn Beck/Pool via Bloomberg)
When Earl Banning bought his Model 3 last May, he paid $5,000 for the "Enhanced Autopilot" package, which offers lane-keeping and adaptive cruise control. Then in early October, he decided to pay an additional $4,000 for the "Full Self-Driving" package. The option would have cost $3,000 if he bought it with the car, but it cost an extra $1,000 if purchased later.
"There's this idea in the media of Tesla scamming people out of money," Banning said in a late October interview with Ars. "I feel like it was the opposite experience."
A Tesla salesperson warned Banning that the full self-driving option didn't do anything yet, Banning says, but he chose to buy it anyway. "I kept saying, here, I'm dumb, take my money," he said.
Read 19 remaining paragraphs | Comments