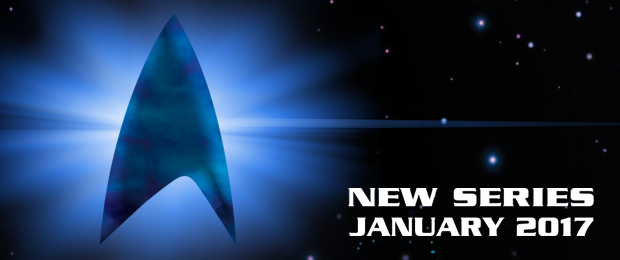 (credit: startrek.com)
CBS Television Studios has just announced that it will be introducing a "totally new" Star Trek TV series in January of 2017, the first since Star Trek: Enterprise went off the air in 2005. This TV rebirth follows the two latest movies, and though the press release says nothing about when or where the new series will take place, it seems safe to say that the show will exist in the new continuity created by JJ Abrams' 2009 Trek film.
Alex Kurtzman, co-writer and producer of both Star Trek (2009) and Star Trek Into Darkness, will be the executive producer for the new show. He'll team up with Heather Kadin, who Kurtzman collaborated with on shows including Sleepy Hollow, Scorpion, Limitless, and others. Kurtzman's resume stretches all the way back to shows like Xena: Warrior Princess and Alias.
This isn't the first time that Trek has used the popularity of its movies to launch a new television series. The original series aired for three seasons from 1966 to 1969, and the cast returned for a run of popular films in the late '70s and '80s. The success of those films led to the launch of the still-popular The Next Generation in 1987, which in turn launched Deep Space Nine, Voyager, and Enterprise over the course of the '90s and early 2000s.
Read 1 remaining paragraphs | Comments