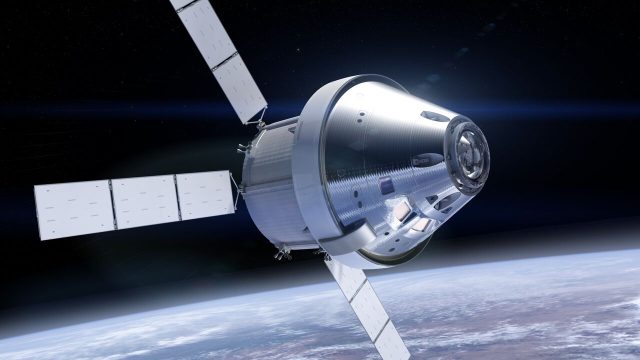 Orion has a shiny new look. (credit: NASA)
NASA on Thursday evening released conceptual images of its Orion spacecraft featuring a new, metallic-based coating that will protect the vehicle both in orbit and during its fiery return to Earth.
Engineers at Johnson Space Center have decided to add a silver coating to the back shell panels of the spacecraft, which will help Orion regulate its temperature. When in space, as Orion faces away from the Sun, the new insulating coating will help keep the vehicle warm. And when the spacecraft is in direct sunlight the coating will keep the interior of the spacecraft cooler.
NASA says the coating will help Orion's back shell maintain a temperature on the exterior of the spacecraft from -100 degrees Celsius to 290 degrees Celsius while in space. It will also help shield Orion from electrical charges during the nearly 40,000km/h return velocities from the vicinity of the Moon.
Read 2 remaining paragraphs | Comments