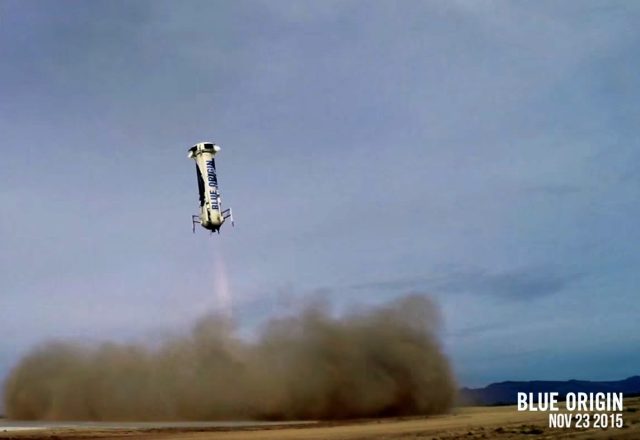 Screenshot of New Shepard space vehicle landing after a suborbital flight on Monday. (credit: Blue Origin)
On Monday at 11:21am CT, Blue Origin's New Shepard spacecraft made a successful suborbital test flight and ascended 100.5km into the heavens. But that was only part of the story. After reaching its apogee, the space vehicle began falling back to Earth, reigniting its engine 1.5km above the surface and slowing to a sedate 7 km/h before touching down. The historic spaceflight marked the first time a rocket flew into space and subsequently landed safely on the ground.
Blue Origin announced the milestone on Tuesday. "It was one of the greatest moments in my life," said Jeff Bezos, founder of the rocket company, during a media teleconference. There was not, he added, a dry eye at the secretive landing site near Van Horn.
So moved was Bezos, apparently, that he took to Twitter for the first time:
Read 11 remaining paragraphs | Comments