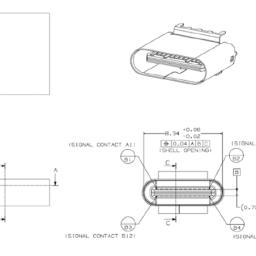 The newest specification for the
USB 3.1 Type-C connector
is now finalized, finally bringing
improvements
found in other cables (such as Apple's Lightning cable) to the USB standard.
Reversible plug orientation
Small size (~8.4 mm x ~2.6 mm)
Able to supply up 100 watts of power
USB 3.1 data rates (10 Gbps)
Durability of 10,000 connect-disconnect cycles
Improved EMI and RFI mitigation features
Although I know some people will undoubtedly whine about yet another USB connector, these changes are long overdue and very welcome in my opinion. Previous USB connectors have ranged from problematic (Mini-B) to unwieldy (USB 3.0 Micro-B) and badly needed replacement.