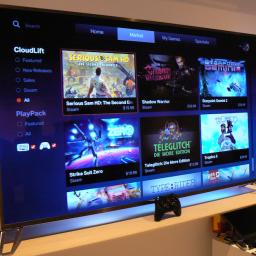 Philips has beaten the competition to market with the first batch of
Android-based televisions
. Philips and kind are all hoping to sell you a television to which you have no need to attach any other devices, but that's no guarantee.
Previous Philips TVs lagged behind the competition in terms of streaming services, but that won't be an issue with the Android sets. You should be able to download all your favourite on demand and catch up services directly from the Google Play store, including BBC iPlayer, 4OD, Demand 5 and Netflix. 4K streaming content is supported, as the Android TVs all have HEVC codec support.

With access to Google Play, there are other possibilities too. One enterprising journalist installed a torrent downloader, found a 4K film trailer online and downloaded it to the TV, without having to jump on a computer or transfer the file from another device first.
Spotify Connect and OnLive Gaming are also on board the Philips 4K package
. How the market reacts to this latest round of "innovation" will determine the future for more than one gadget-maker out there.