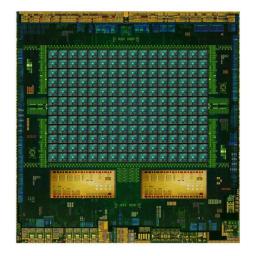 Who's happy about Google's newly-announced Nexus 9 Tablet? Well, lots of folks, but no one is happier than the guys at Nvidia. The Nexus 9 will be the first device to run new Android Lollipop, and
powering it will be the 64-bit version of NVIDIA's Tegra K1
.
[The Tegra K1 is] an ARM Holdings v8-based beast with dual 2.3 GHz Denver CPUs, and 192 Kepler GPU cores. That's a huge relief for NVIDIA shareholders, who still remember last year's painful Tegra 4 delays, which enabled Qualcomm's Snapdragon S4 to win a coveted spot in Google's second-gen Nexus 7 tablet.
It's a fast chip, and reportedly
smokes both the Nexus 6 Adreno 420 and Galaxy Note 4 Mali T-760 in GPU tests
. Furthermore, Using the superscalar micro-architecture,
these chipsets support Dynamic Code Optimization and use Kepler GPU architecture
, which powers some of the world's few fastest gaming PCs and supercomputers.
The pundits claim this new chip, with its kepler architecture
will allow Google to bring state-of-the art graphics to Android for PC and console-class games.
At a minimum, it will allow your Angry Birds to fly a hell of a lot faster.
[2014-10-22 19:43 edit: Typo: Nexus, not Nekus]