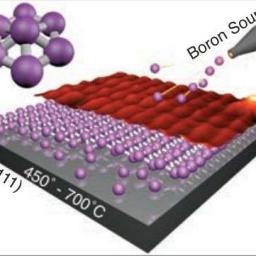 A team of scientists has, for the first time,
created a two-dimensional sheet of boron
. This new 2D material is named as borophene.
Scientists have been interested in two-dimensional materials for their unique characteristics, particularly involving their electronic properties. Borophene is an unusual material because it shows many metallic properties at the nanoscale even though three-dimensional, or bulk, boron is nonmetallic and semiconducting.